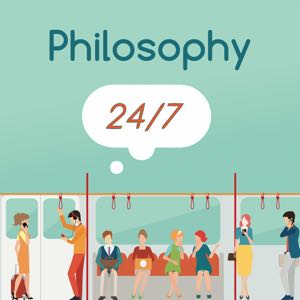 A new philosophy podcast is launching in late September 2016. Philosophy 247 will focus on moral and ethical issues that are relevant to every day life. It will be hosted by BBC producer David Edmonds, who for a number of years has produced the Philosophy Bites podcast with Nigel Warburton.
David will be interviewing leading philosophers on subjects such as passive agression, superintelligence, and the science and philosophy of love.
The rankings in iTunes's podcast section show that there is an eagre audience for programmes that are informative and intelligent. Philosophy 247 is not afraid to tackle big issues, but will do so in a way that is accessible, relevant, and entertaining. The style of the interviews will by pithy and to the point. The podcast will pack the maximum amount of thought into ten to fifteen minute episodes.